By Admin / Practical Skills / 01.16.17

Which Keyboard is Right for Me?
by Steve Young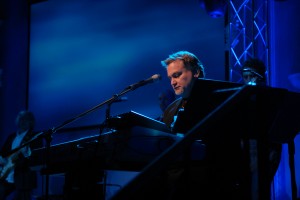 As a keyboard player, I've been asked this question many times over the years.  Having been asked yet again this week, I've decided to put together some thoughts regarding how to choose the right keyboard for you.  The landscape of available options has never been greater, which makes it even more important to have a strong sense of your specific needs before shopping. Unfortunately, keyboards are not one-size-fits-all.  To help you figure out your wish list, I've created a list of questions designed to help anyone who is thinking of upgrading their current keyboard or buying one for the first time.  
There are other questions that deal with budget, user interface, etc.  However, those questions tend to answer themselves.  My best advice is to consider the above questions before going shopping.  I've known many people to get completely caught up in finding a great deal without considering whether that keyboard will meet their needs over the long term.  Let the answers to these questions create a shopping list.  If you care about feel, then play as many as possible.  Ask other keyboard players (The WALI Facebook page is a great place) what they use.  There are great professionals that can help as well. Do your homework and you'll enjoy your keyboard for many years!