By Admin / Worship Theology / 08.03.15
by Max Murphy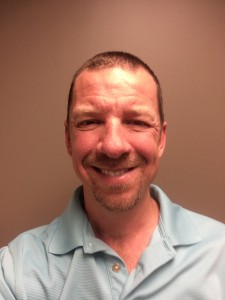 Our Theology of Worship has an impact on what we do in worship.  Our theology is a lens through which we see everything else: it is our "first-line" of sight that puts everything else into focus.  How does that lens relate to our choice of what styles and elements happen in worship?
The purpose and idea of Worship has not changed since the beginning of time: God comes to His people and they respond.  The message of who God is and His love will never change.  He is Creator, Redeemer, and Comforter.  The Word never changes but the styles used in worship have changed throughout history.  What was contemporary to King David (strings, dancing, cymbals) would have been "traditional" in Jesus' day.
The real issue for many people is "God-centered vs. Man-centered Worship".  But who determines whether a person is focused on God or Man in worship?
For people that have grown up in a traditional liturgical style of worship, the contemporary side may seem to focus on man because of the loose style of worship and an entertainment feel.  This person might see the guitars, speakers, microphones, and drums and see it as a show or concert.  Traditional elements of worship (confession, creed, communion) might be missed or feel "different".  For this person their focus would be off of God and onto man.  This would not be the proper style of worship for that person because the style does not direct them to God.
The opposite scenario may be true for the person that has not grown up in the church, or has been raised in contemporary worship.  They may go to a "traditional liturgical" service and see the stained glass windows, ornate organ, and robed choir and feel that it is focused on a show full of pomp and circumstance.  The style would not direct the person to God, and they may miss the God-focus of the liturgy.  In this case, traditional-liturgical would not be the proper location for the worshiper to attend.  Their focus would not be on God because the style does not lead them there.
In either case, the purpose of Worship can not be forgotten: God comes to His people and they respond.  That is the lens through which we understand worship. The Word can be present in both services.  The message can be the same.  The sacraments are the same.  God's people are receiving His Word and responding. The style should always direct people to God, but because people are different and have different histories, styles of worship are different.  What does not change is our history of being a Word and Sacrament church where Christ is proclaimed.
Max Murphy is a husband, father, pastor, worship leader, author, and teacher. He is a 25 year veteran of worship leading and serves on the WALI advisory board. A Texas native who spent 13 years in Southern California, Max now lives with his wife and 4 kids in Carmel, Indiana.