By Steve Young / Uncategorized / 07.20.15
Effective Rehearsals Part 3 of 3
In the world of professional music there are only 3 reasons why you would take a gig:
It pays a lot of money
It furthers your career and network
It is FUN!
While #1-2 don't apply to most churches, the experience is a huge part of attracting and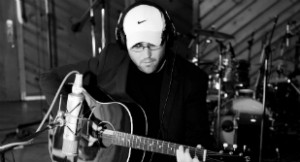 retaining musicians.   When it comes to volunteers this has to be amplified ten fold. Volunteers are their to serve and donate their time as part of their stewardship, but in order to build a team for the long haul, they need to feel appreciated.  They need to feel wanted and not just needed.
This comes down to what is known as The Hang. You can probably answer the following question without even thinking: is it fun to play in your band? I mean really? Are people laughing? Do you people respond to you as a leader? Is there a place for them to chill? Is there food provided for them? Are there comfortable places to sit in between rehearsal and service? 
Some facilities allow for more than others when it comes to dedicating space for such an issue, but we as leaders can still do something to show that we value our team. Are you doing your best to make it the best experience possible? 
Here are a few things that you could do to make it more fun for your teams:
Provide food. A meal. Bottled water. A snack.
Dedicate a space just for your band and musicians to hang out in. Call it a "green room" and really dedicate the space for them.
Don't over-schedule your team's time. Allow for time for people to get to know each other and conversation to happen organically.
Plan a hang out once a quarter (or more). Take your team to dinner and somewhere fun.
Do your work ahead of time so you can relax and not create a sense of over-urgency that makes everyone anxious and on edge.
Include your tech guys. (Sound, lights, video)
There are obviously many other more things. It takes money and time but both of those things show intentionality and will with the longevity of your team in general. You will never regret investing in people and making their time with you a better experience over all.
Good Luck Out There!
Adam
Adam is the Music Director at River Pointe Church in Richmond, TX.  He can be reached here.