Steve Young – Keys, WALI Director
Steve Young is the Director of the Worship Arts Leadership Institute at Concordia University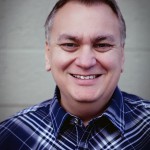 Irvine, CA.  In 20 years of ministry, Steve has served three congregations on two coasts, including a church of over 5000 in Southern California and more recently a church plant in the New York City area.  He has coached and mentored dozens of church leaders and partnered with organizations like The Willow Creek Association, Maranatha Music, Integrity Music, and The Roland Corporation to provide practical training and resources for church leaders. Steve is also active as a musician, composer and producer, and has performed or recorded with Grammy and Dove-winning artists.  Steve, his wife, Victoria, and their three children live in south Orange County, California.
Kip Fox – Vocals, Acoustic Guitar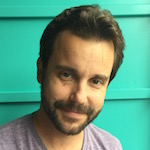 Leveraging his decade-long experience with both worship leading and songwriting, Kip Fox has made his mark in the church at large as a writer of confessional, congregational and well crafted songs. Kip is a songwriter and a worship leader at St. Luke's in Mesa, AZ. Kip's passion to write new songs for his local church has planted him in churches and writing rooms all over the country. Find out more at kipfox.com. 
Adam Countryman – Bass
Adam was born and raised in St.Louis MO. Attending Lutheran High School South, learned
about being a band and worship leader. In 1998 he started leading music teams at Faith Lutheran in Oakville and Christ Memorial in Afton MO. Adam spent 3 years playing and touring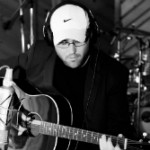 a christian rock band through the late 90s and played numerous conventions and gatherings. Adam was the Music Director for the 2010 synodical convention (LCMS), played for National Youth Gatherings in '95, '98, 2001 and 2010. He was the worship leader and music director for the 2013 National Gathering in San Antonio Texas. Adam was educated at Berklee College of Music in Boston, was an MD in the off-Broadway/Broadway scene in NYC, toured with a country band for 3 years based out of Nashville before entering full time ministry in late 2004. Then he accepted the position of Director of Music at Concordia Lutheran Church San Antonio, one of the largest churches in the LCMS. From there he was the worship director at Fishers of Men in Sugar Land Texas and now serves as the full time Music Director at River Pointe Church in Richmond Texas. 
Nolan Burke – Electric Guitar
Nolan Ryan Burke grew up in the Houston, Texas area and started playing guitar at age 9. He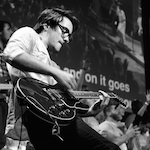 has been a full-time professional musician for over 15 years. He has been on national TV multiple times, toured in 5 different continents, and plays an average of 200 gigs a year. He lives in the Houston area and still continues to work as a professional touring and recording musician, while also serving part-time at River Pointe Church in Richmond, Texas in the music department. He is indeed named after Nolan Ryan, the baseball guy. He has been playing worship music in church since he was 12 years old. He has done work with worship artists like Shane & Shane, Cindy Cruse-Ratcliff, Robbie Seay, Wayne Kerr, Anointed, Miguel Cassina, Sandra McCracken, Travis Ryan, and many others. He is passionate about worship, original music and creativity, as well as working to equip young musicians with some of the skills he has learned working as a professional guitar player across the world for the past 15 years. 
Carrie Rinderer – Vocals
Carrie Rinderer is a vocalist and keyboardist who has served in music ministry for many years.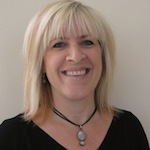 Currently, she is the Worship Leader/Music Director at Sanctuary Fellowship Church in Mission Viejo, California as well as for the Virtue Women's Bible Study at Harvest Christian Fellowship in Orange County. She is a session vocalist, vocal clinician and is a private voice and piano instructor. Carrie and her musician husband Rob live in Rancho Santa Margarita with their rescue kitties Cubbie and Ginger, and feel so blessed to be able to share God and music together.
Tyson Sheth – Drums 
Tyson Sheth has been studying and performing drumset & other percussion for the last 21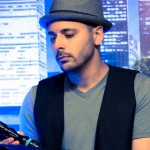 years. His orchestral and drumline up-bringing granted him the advantages of reading music
and a background with music theory. Since returning to Houston in 2004, Tyson has quickly climbed the ladder of live/session drummers, proving himself time and again with artists such as former BB King big-band leader Calvin Owens, country legends Johnny Bush and Mickey Gilley, film composer Jeff Walton, Spanish rock band Vudu Café, Deniz Tek (of Australia's Radio Birdman), and even Roy Head, reaching first-call status for a number of producers and artists. Tyson's current projects include indie rockers The Wheel Workers, country-pop artist Savannah Berry, traveling with Vudu Café, and holding down the rhythm at River Pointe Church.
Barret RehmGerdes – Sound Technician
Barrett RehmGerdes, affectionately known as B, moved to the valley in 1995 to study audio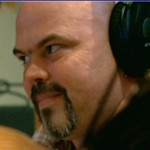 engineering. He quickly jumped into a position with a local sound company and worked his way up to a systems engineer. Some highlights during that period of work include mixing the Phoenix Symphony Orchestra with Michael Martin Murphey, the 1996 Super Bowl postgame entertainment with the Dallas Cowboys and acts such as Tower of Power, KC and the Sunshine Band and many more. Naturally progressing into the studio, B shortly became the house engineer at the Sound Lab. At the time, the Sound Lab had one of the only Neve consoles in the greater Phoenix area. This provided a great opportunity to work with some of the more well known artists that frequently pass through Arizona . In the mid 2000s the Sound Lab closed its doors allowing B to carry on with his music career as a guitarist and continue to freelance engineer and consult.